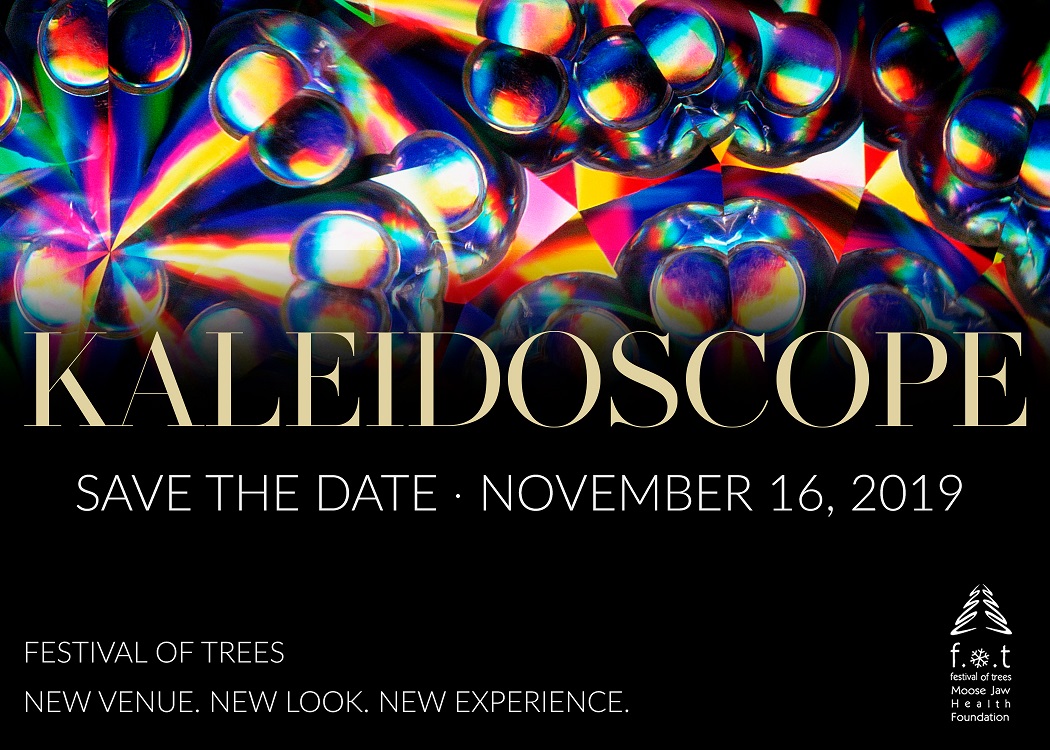 New Venue. New Look. New Experience.
Festival is the holiday event of the year in Moose Jaw where the business community and volunteers come together to help the Moose Jaw Health Foundation raise funds for new state-of-the-art medical equipment to save lives at our hospital. Festival of Trees, over the last 27 years, has raised over $4,000,000. No charitable event has enhanced healthcare for generations in Moose Jaw more than Festival of Trees.
Festival of Trees kicks-off the holiday season in the friendly city on Saturday, November 16th with a new venue, new look and new experience. This year's theme, "Kaleidoscope" will inspire a brilliant holiday season.
While helping people have access the best medical equipment in Canada will not change, Festival is evolving to meet the needs and lifestyle of Festival guests. This year Festival of Trees is implementing many dynamic changes designed to create an even more magical holiday event.
There are ten primary changes to Festival of Trees this year:
New Location – Mosaic Place (Moose Jaw Ford Curling Centre)
Celebrity Chef (Dale McKay – Winner Top Chef Canada)
Served plated meal
Lower price now $150 (formerly $200)
Production lighting and sound
Online ticket purchase
Digital Auction Catalogue & Online Silent Auction Bidding (Displayed on screen)
New Band – Rock Candy
Digital Mammography Equipment (Goal of Festival)
Valet Parking
James Murdock, Chairman of the Moose Jaw Health Foundation, commented, "There is no other event like Festival of Trees. The community comes together to help the Foundation save lives at the Dr. F.H. Wigmore Regional Hospital. The incredible Festival Volunteer Committee is creating an experience never seen in Moose Jaw before. I encourage every business and person in our community to come to the Moose Jaw Ford Curling Centre at Mosaic Place to experience it. Your support will help those in the fight against breast cancer."
Money raised at the all-new Festival of Trees will go towards the Foundation's Mammography Matters campaign to bring the next generation of mammography to our community. Last year over 3,300 mammograms were performed at our hospital. Every dollar raised at Festival of Trees will stay in Moose Jaw to help in the early detection of breast cancer.
New Venue. New Look. New Experience.
Following Festival of Trees on Saturday, Festival weekend continues with the Sunday Brunch, and Sundae with Santa presented by SaskWater.
To book your table or for more information, please call 306-694-0373.